Permission Granted is a printed poetry anthology dedicated to providing space for poets who live or have lived in areas with restricted freedom of expression, press, or creative arts. This also extends to poets who have been unable to publish their work due to displacement, exile, discrimination, or related factors. If this does not apply to your situation now, but has in the past, we welcome your voice. We are now expanding this to also include those for whom this does not apply, but who would like to submit poetry of witness and related poetry in solidarity.
Privacy
Your information will not be shared with anyone, and you are welcome to submit under a pseudonym if you prefer or omit a biography. All poets will be consulted prior to publication as to what personal information they wish to include. While no information will be shared from us, if you have current security concerns due to your country of residence or internet monitoring, we suggest you utilize a secure browser and a pseudonym when submitting your work, or refrain from submitting if you feel it necessary. With the Submittable form, you have the option of omitting any identifying information. While we guarantee we will not share your submissions with third parties, we cannot guarantee the security of your own network or access point, nor of communication and storage systems such as Gmail and Submittable.
What We're Looking For
Submissions are especially encouraged from poets who live or have lived in areas with restricted literature, creative arts, or expression. In general, poetry that is aware of current issues and situations, particularly in regard to the thematic focus of this issue, is appreciated. Poems with a strong sense of place and setting, vivid imagery and language, and well developed structures are all welcomed.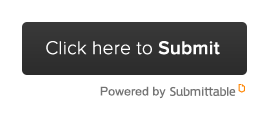 One selected poem published through open submissions will be awarded a 50$ honorarium. While several poems and interviews will be commissioned, the majority will be sourced through open submissions.
Poems previously submitted through Gmail are still under consideration, and a decision will be made upon them shortly.
Simultaneous submissions are welcome, however, please notify us if your work is accepted elsewhere.
Translations are welcome.
If your work is about a specific location or event, or there is anything else you would like us to know about the context your poetry was written in, please include this with your poems.
You are welcome to tell us about your background or publication history, but this is not required.
We will accept reprints in certain situations, however, please specify if your work has been previously published, and what rights you retain.
Please specify if you would like your work to be published with your real name, pen name, or anonymously.
Please send your work as a PDF or docx.
---